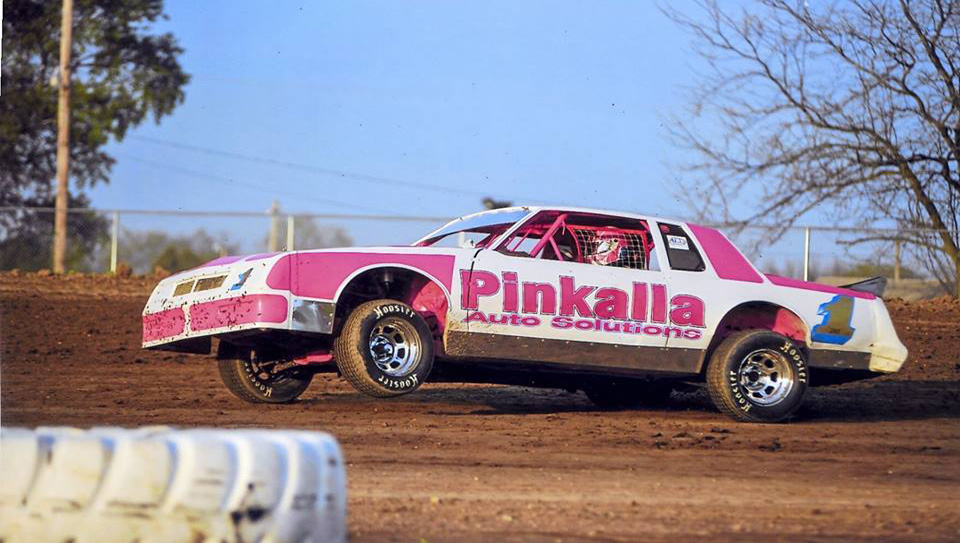 As children Becky and Jared Pinkalla would attend these races with their father and were raised with a love for racing. They had their turn at racing themselves. At the time the track was named Badger Raceway and with their father by their side they began racing 4cycle Briggs and Stratton karts. Becky continued racing at Badger Raceway until she was 19. Jared, bitten by the bug of enduro racing built his first car at 13 and with special permission began racing in the enduro series at the age of 14. Becky wasn't far behind, even though she had just started a family of her own she began racing the series in 2006.
Together as a family they raced for many years until the series was discontinued. Becky's daughter Samantha Pinkalla had the same interest in racing. She raced karts at Badger Raceway just as her mother did before her. Now Samantha is an active member of the crew at Wilmot Raceway
Chuck and Jared both have been racing at Wilmot Raceway since the end of the Enduro Series. Steadily improving over the years Chuck lead the team to a track championship in 2013.
You can see the Pinkalla stock car Saturday nights at Wilmot Raceway, check out this year's schedule here.